Overnight fishing trips, campfires, and drinking too much go hand in hand together.  I doubt there can be many reading this who haven't imbibed a little too much once or twice, sitting around a campfire tellings stories and having a good time.  Listening to that fire crackle and pop just seems to bring about a natural thirst that should be quenched.  Shane and I had one such trip last summer after carp.  The fire burned until the wee hours, and we eventually polished off a fair amount of PBR, two half empty bottles of rum, and a mason jar of Everclear moonshine.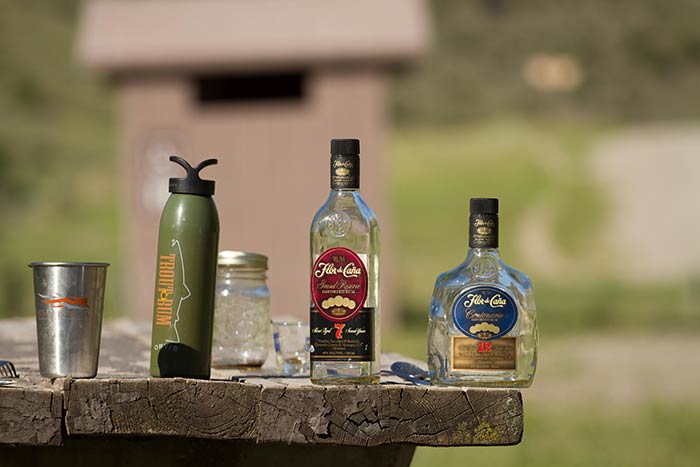 The damage was done, and the next morning found us both praying for a quick and merciful death.  Word of the wise: make sure to bring plenty of water on trips like that.
No fish were caught during that trip, in fact hardly any fishing was done, but I'll always remember it as a great fishing trip.  What's your favorite fishing trip drinking story?
{ 2 comments }