Killer poster from the Madison River Foundation for their Tie One On! Ennis on the Madison Fly Fishing Festival this year – featuring the art of Michael Maydak. The MRF will be auctioning off a special edition, one of a kind framed print of the original at the festival.
And from the Thieving Bastards file….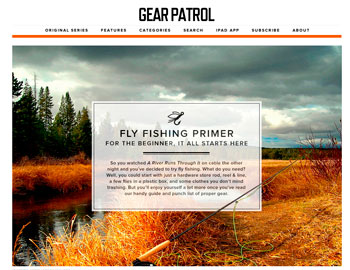 Good friend Yellowstoner, writing at Fly Fishing in Yellowstone National Park, recently had a beautiful image STOLEN from his website and placed as the anchor image on this site's 'getting started in fly fishing page'.
I wonder if Sage, Orvis and Redington would care to be associated with a team that so blatantly rips off content if they actually knew about it?
Update to the story posted here.
Tags: Culture, Books, Art