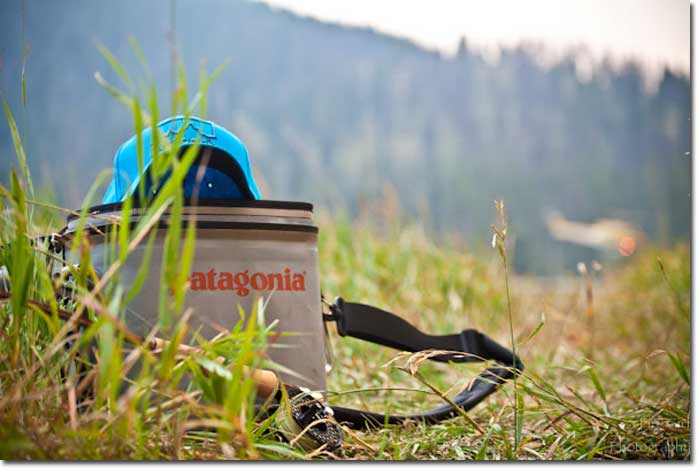 Temperatures have finally edged above freezing here in Wyoming. I went snowshoeing in the Wind River Mountains this morning, and despite the majesty of the surroundings – drifts of snow edging along for hundreds of yards, moose tracks in the powder, the silence of being miles from the nearest road – I found myself thinking of summer.
And rivers.
I'm in the midst of laying out some pretty damn exciting plans for summer (more news coming soon…) and, as I sunk to my waist in snow, I realized how much I would rather be up to my waist in water, fly rod or camera in hand.
Periodically I've pulled fishing gear out, playing absently with reels and re-organizing fly boxes. My non-fly fishing roommates both look at me as if I've grown a second head and announced I was from Zimbabwe.
Breaking trail in the snow today, I found myself thinking of clear freestone rivers, of sunburns, of shoulders sore from casting and of peaceful drives to the river knowing a quiet, thoughtful afternoon on the water awaited me.
The photographer side of me yearns for color – for the blue of the sky, the green of the grass and the sparkle of a trout come to hand. Even of a quiet afternoon on the Upper Gallatin interrupted by a fire spotter helicopter coming in to refuel.
Suddenly we're into February and summer is on its way. The way things are trending at the moment, the hot months will be here before we know it, begging for an extra water bottle on the river and Teva tan contests.
And I have a feeling this will be one of the better summers yet.