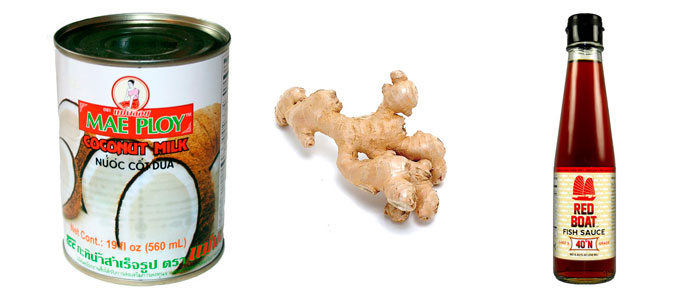 She Who Must Be Obeyed and I expected to find great seafood out here around the Sound and by all means we haven't been disappointed.
What we didn't expect to find (after all we're just a couple of redneck mountain folks from Montana) was an array of extraordinarily good Thai and Korean food. Even though folks from the greater metroplex north of us consider the South Sound region a relative culinary desert, there are several Thai eateries here that serve amazingly tasty food.
SWMBO and I could dine on chicken satay five days a week and have been experimenting and tweaking various recipes for a nice simple 'everyday' satay – this Curry Coconut Chicken Satay fits the bill to the proverbial 'T'.
You've probably read somewhere that Thai dishes seek to stimulate every one of the five taste senses in each and every bite – this one scores despite it's simple cast of ingredients. Good with an hour's marinade this one is killer with 8 or 10 hours soaking time.
I've admitted in the past an unreasonable fetish for good peanut sauces and you'll need one here as well as a spicy sweet chili sauce.
Damn the rain (or snow in your neighborhood), fire up the grill and get your satay on.
1/2 cup coconut milk
1/3 cup fish sauce
3 tbsp. brown sugar, packed
1-2 tbsp. curry powder (to taste, Madras if you've got it)
4 cloves garlic, minced
1 tbsp. + 1 tsp. fresh ginger, minced
1 tbsp. + 1 tsp. cilantro, minced
2 scallions, minced
3 lb. boneless, skinless chicken thighs or breasts, sliced into 1 x 3 inch slices

8 inch bamboo skewers, soaked for 30 minutes
Marinade time. Combine the coconut milk, fish sauce, brown sugar, curry powder, garlic, ginger, cilantro and scallions, mixing thoroughly. Add the chicken strips, stir to coat well and marinade in the fridge for at least an hour (best if 8 hours / overnight).
Grill it up. Fire the grill. Drain the chicken (discarding the marinade) and thread chicken pieces onto skewers.
Sear the chicken quickly over a hot part of the grill, turning once. Pending thickness you're only looking for about two minutes per side. Move the skewers to a medium hot area on the grill and cook for another 2-5 minutes (pending thickness) until cooked through.
Serve with your favorite peanut sauce, a Thai cucumber salad and a bit of rice.
Enjoy.