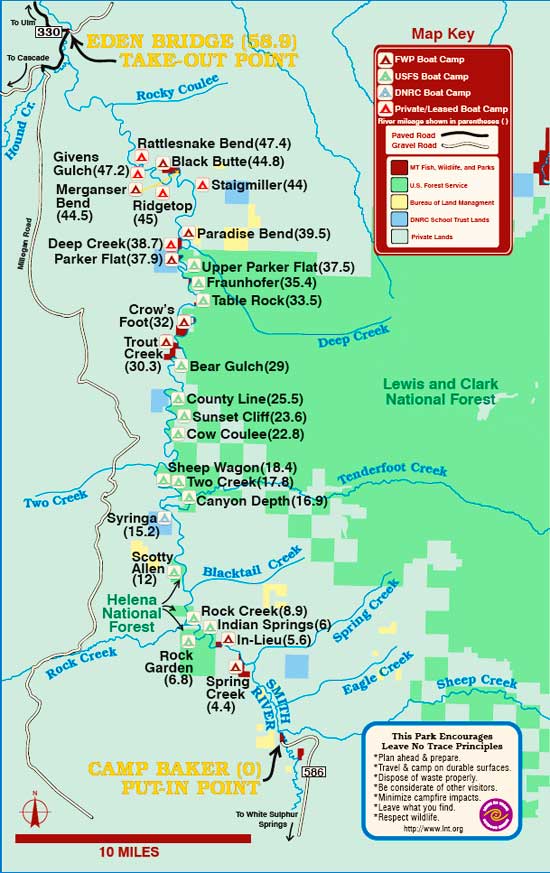 For those so inclined to get off life's beaten path it's time once again to pony up your ten bucks and enter the lotteries (the regular permit lottery and the 'Super' permit lottery) to float Montana's famed Smith River.
For the first time last year (2012 season) the number of applications topped 6000 (6,158) with 1,061 river groups awarded the trip of their season.
While not wilderness in the sense of remote Alaska or middle-of-nowhere Argentina wilderness, the 59 mile float from Camp Baker to Eden Bridge on the Smith is one of the finest multi-day floats in a state with more than a few very nice rivers.
Life on the Smith is quite a bit more regulated these days with the permit system and designated campsites; that said, this is still a grand float and fishing run (pending the timing of your trip).
I'd still argue that the Smith River trip also offers some of the finest riverside shitters in the world as noted here. If you're lucky you can also catch one of the several groups that float naked every year (not advised in April and bring the sunscreen).
The permit lottery opens this coming Wednesday on the 2nd and closes on the 15th of February; better get that application in before your boat sails off the fiscal cliff. The Super Permit Lottery stays open until the 15th of March.
Read all about it here on the updated FWP / State park site, or click here to register your permit and Super Lottery Permit on Montana's online licensure and permit system. Nifty.