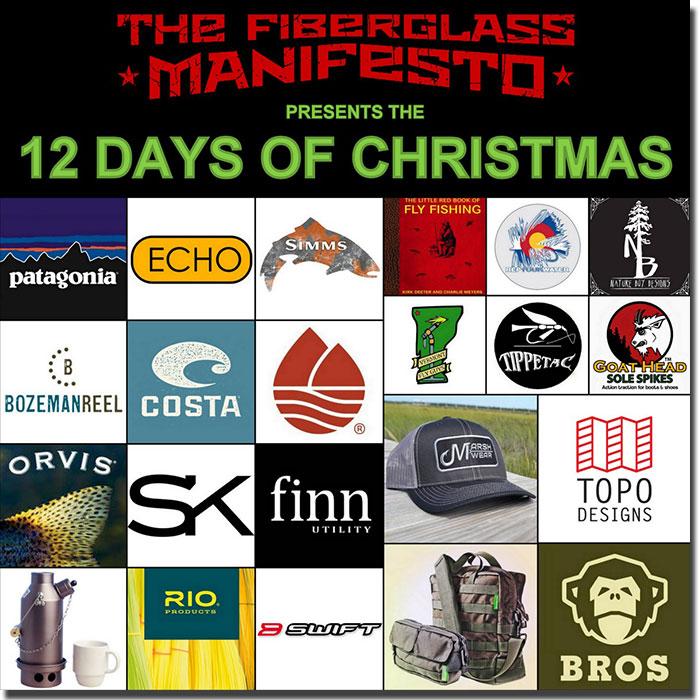 Cam at The Fiberglass Manifesto is kicking off another 12 Days of Christmas special tomorrow, read all about it here.
We think his 'email a day' to participate is a killer concept – one email to the contest email (you'll see it tomorrow morning) and you're entered for the day's drawings.
Nifty sponsors, enviable gear and prizes, great guy and blog.
Ho, ho, ho and Merry Christmas.
{ 0 comments }